.
.
NECKLACES
HANDPAINTED MINIATURE 1-1/2" DIA. WOOD PENDANTS
Fine art with acrylics on wood, varnished with Liquitex art gloss varnish
Cotton lined gift box and choice of chain necklace included
Choose silver or gold tone chain necklace, either 18" or 24"
$16 each
Shipping $3
.
31 different pendants, each painted in the Painting-a-Day Challenge, January 2017
To see larger images or for purchase information,
go to BLOG
.
.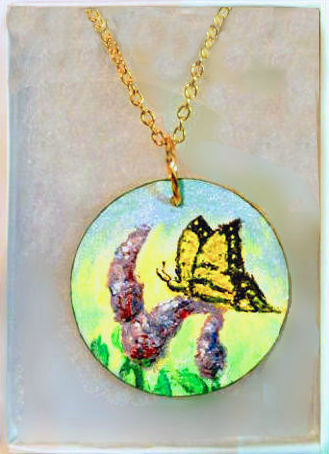 "Favorite Flower" shown in gift box
with gold-tone necklace